Some of you may get confused when you see the lines like this one in the photo on Nendoroids.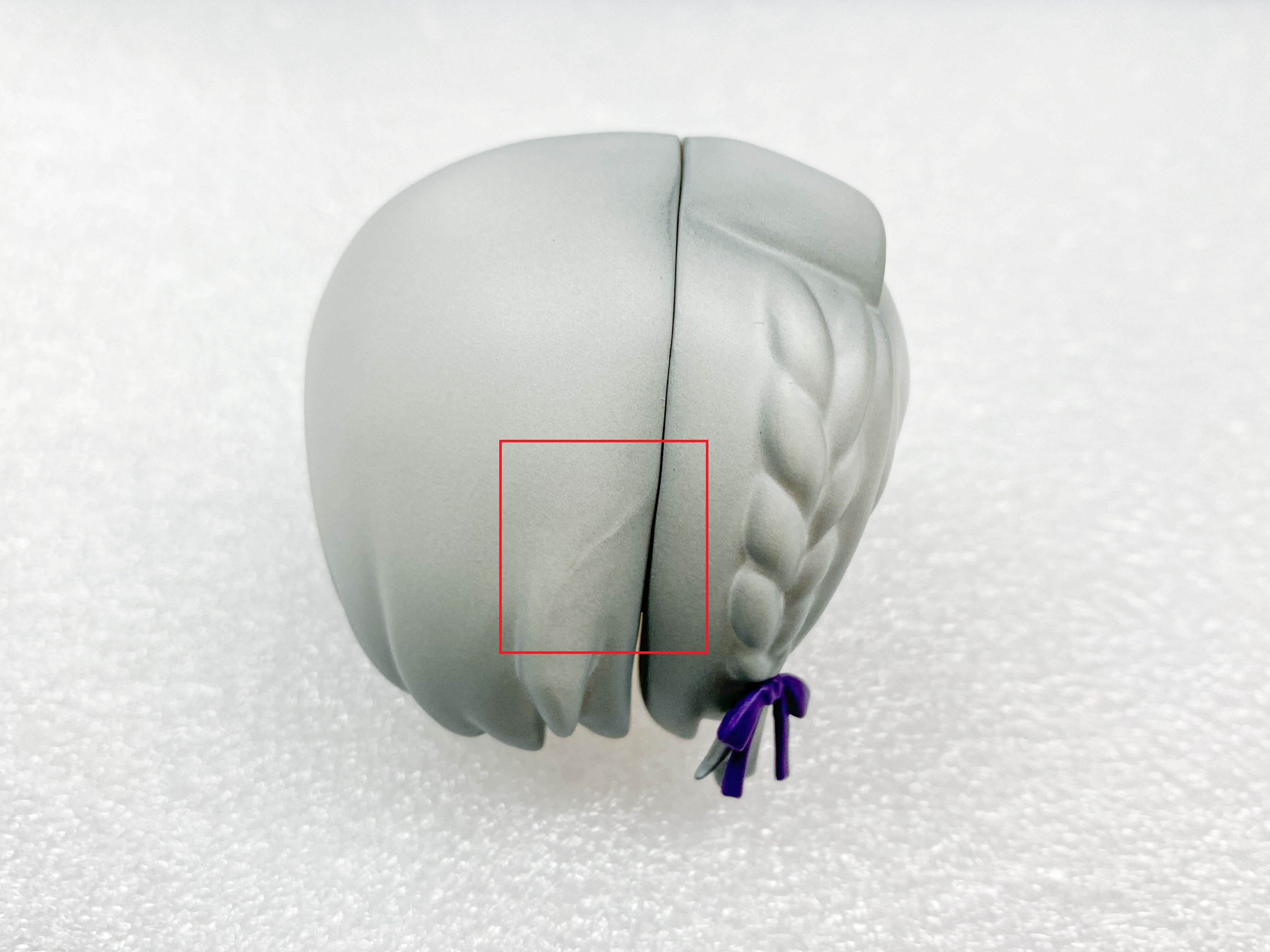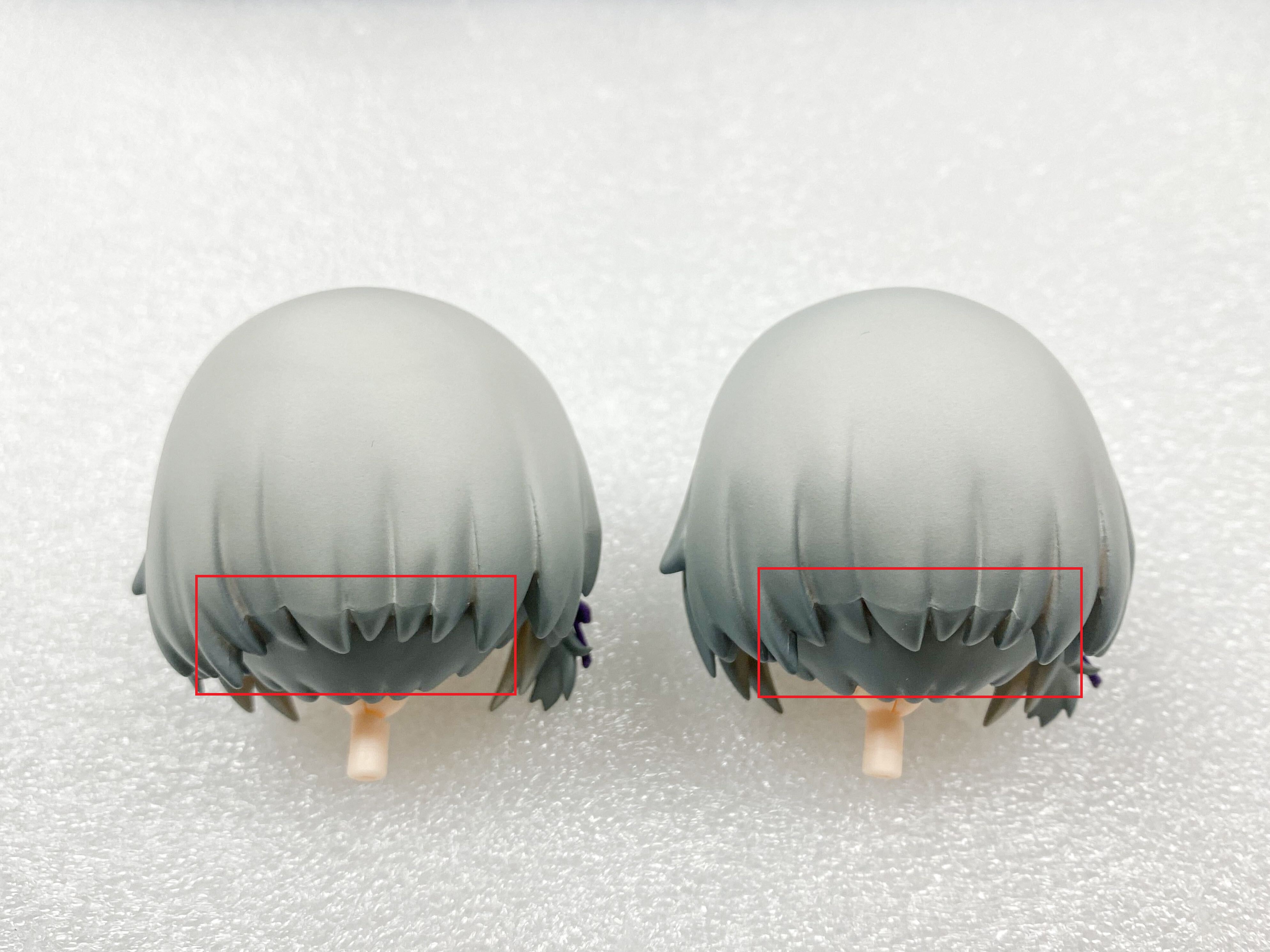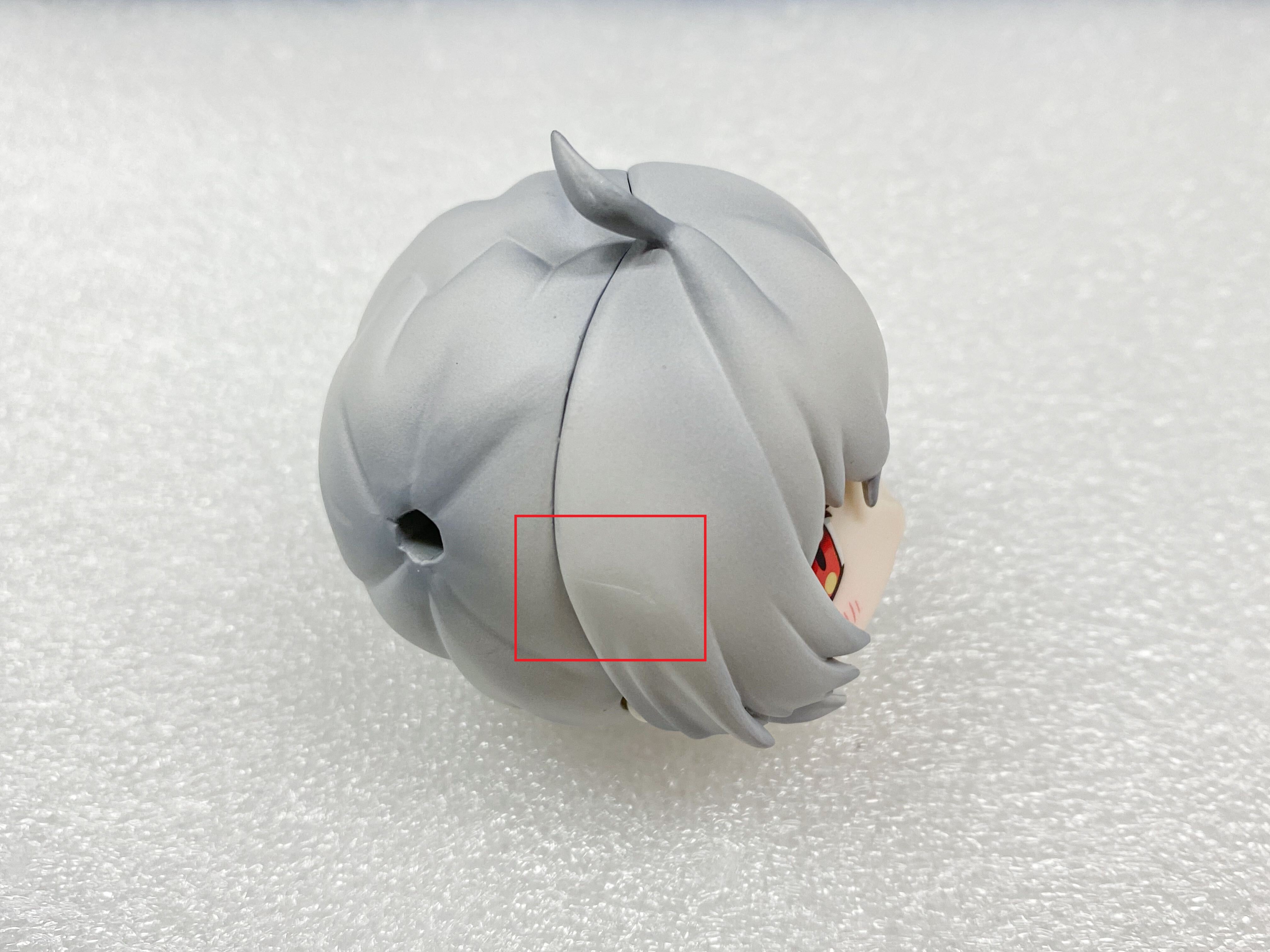 This is actually a "parting line", which occurs at where molds and molds meet, just like the burrs that appear at the border of the taiyaki.
As it occurs during production, it is not considered as a defect. Thank you for your understanding.